The health and safety of our patients and teammates is our top priority. We are keeping a close eye on this situation and reinforcing the extensive infection control practices already in place to protect them. Click here to find videos and additional resources.
Stocking Your Kitchen with Plant-based Ingredients
In response to the COVID-19 pandemic, the Center for Disease Control (CDC) and the World Health Organization (WHO) are advising people to limit trips to the grocery store or avoid them altogether (1). At-risk populations, such as people on dialysis, those with chronic kidney disease (CKD) and people who have diabetes are advised to follow these precautions. In order to cope with the many changes to daily routines, here are some tips that may help you maintain healthy eating habits while following a kidney-friendly diet. This post focuses on kidney-friendly ingredients and recipes that use primarily non-perishable plant-based ingredients or have longer shelf life and are inexpensive.
Reasons to Focus on Plant-based Meals
Healthy foods – Plant-based dishes are typically higher in fiber and lower in saturated fat and cholesterol. Diets that include fruits, vegetables and whole grains may lead to improved heart health, better blood sugar control, reduced risk of certain cancers, better bowel regularity and increased satiety. The National Kidney Foundation (NKF) supports that plant-based diets help slow the progression of or prevent kidney disease altogether (2). Amounts and frequency for consuming plant-based foods vary for individuals based on lab results, kidney function and type of dialysis. Work with your dietitian to tailor meal plan to meet your needs.
More sustainable – the Food and Agriculture Organization estimate that livestock contribute 14.5% of global greenhouse gas emissions (GHG). The Environmental Protection Agency (EPA) estimates livestock contribute to more than 1/3 of methane emissions. Eating less meat can help reduce GHG (3).
Affordable –Some people believe a vegetarian diet with fresh fruits and vegetables, whole grains and olive oil is more expensive compared to a mixed diet similar to government recommended My Plate that includes lean meat. One study found the opposite was true (4). Consider shopping at local produce markets or farmer's markets that carry locally grown produce. Growing your own herbs and vegetables is another way you might be able to save on produce.
Essentials for Your Plant-based, Kidney-friendly Pantry
Beans, peas & legumes – lentils, chickpeas, pinto, black, kidney and cannellini beans are some popular choices. One serving is typically 1/3 to 1/2 cup of cooked legumes. A vegetarian kidney-friendly diet might include up to 2 to 3 servings daily. However, this is a general guideline; we recommend working with a dietitian for an individualized meal plan. Traditionally, beans were thought to be taboo for a person on dialysis due to higher potassium and phosphorus content. However, the latest kidney diet guidelines include beans, legumes and unsalted nuts and seeds (2). Healthy foods such as fresh fruits (1/2 cup per serving) and fresh vegetables (1/2 cup per serving), whole grains (1/2 cup per serving) and unsalted nuts and seeds (1/4 cup per serving) are unprocessed leading to lower sodium content. Plant foods contain phytates that bind to phosphorus and decrease the amount absorbed. When blood potassium levels are high, limiting fresh fruit and fresh vegetables to 5 servings daily is recommended.
Grains – brown, wild or white rice, quinoa, oats and grits are some common options. These foods provide energy, fiber and vitamins. Most people need 6 to 11 grain servings daily. One servings is 1/2 cup cooked grains.
Nuts & seeds (unsalted) – add flavor and texture to salads and baked dishes. One serving is 1/4 cup. Nut butters (1 tablespoon per serving) are rich in fats that are heart healthy and may provide a feeling of fullness. If your blood potassium level remains high, nuts and seeds may need to be limited or avoided. Check with your dietitian for individual diet recommendations.
Dried fruit – ( 1/4 cup per serving) raisins, dried apricots and dried cranberries are great for snacking and add sweetness to salads, grain dishes, slaw and sautéed greens. Most dried fruits are high in potassium but one exception is dried cranberries, which are low in potassium. Know your blood potassium level and consult your dietitian who can provide some guidance if you are on a low-potassium kidney diet.
Vegetable stock (low or reduced sodium) – adds flavor to soups and other dishes. Most dialysis patients need to restrict sodium. Check with your dietitian for individualized diet recommendations. Some vegetable stocks or broths contain potassium chloride. Avoid these products if you are on a low-potassium diet.
Nutritional yeast – used in sauces or to coat tofu. This cheesy-tasting ingredient can also be sprinkled on popcorn or potatoes. Nutritional yeast is a good source of vitamin B12, which may be beneficial for people with CKD who follow a vegan diet (5).
Ground flax seed – (1 tablespoon per serving) rich in fiber and heart healthy omega 3 fatty acids, can be added to cooked oats, smoothies or baked into bread or muffins.
Tofu and tempeh – (1/4 to 1/2 cup per serving) complete protein sources made from soybeans. Great for stir-fry and soup.
Non-dairy milk (shelf-stable) – (1/2 to 1 cup per serving). Some non-dairy milk alternatives include almond, cashew, oat and rice. However, it is important to check the label for potassium content and phosphate additives as the contents vary by brands and products. Soy and hemp milk are higher in potassium, so they may not be recommended for someone on a low-potassium diet.
Kidney-Friendly Recipes
Here are some of my favorite vegetarian recipes on DaVita.com: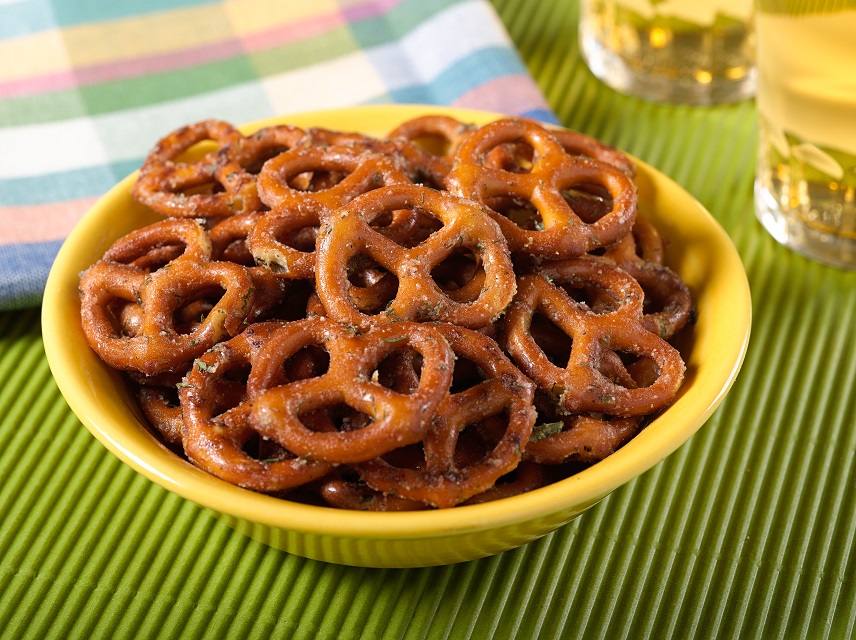 *People who follow a vegan diet may substitute dairy-based products with vegan protein powder and soy yogurt.
**People following a vegan diet may substitute eggs with 1/4 cup blended firm tofu or 1/4 cup soy yogurt.
Talk to your renal dietitian who can help you incorporate these recipes and other vegetarian options into your individual meal plan.
References:
https://nutrition.org/making-health-and-nutrition-a-priority-during-the-coronavirus-covid-19-pandemic/ accessed March 29, 2020
https://www.kidney.org/atoz/content/plant-based accessed March 29, 2020
Eatright.org/food/nutrition/vegetarian accessed March 29, 2020
https://www.tandfonline.com/doi/abs/10.1080/19320248.2015.1045675?journalCode=when20 accessed March 29, 2020
https://www.jrnjournal.org/article/S1051-2276(17)30280-7/pdf accessed April 18, 2020
Visit DaVita.com and explore these diet and nutrition resources:
This article is for informational purposes only and is not a substitute for medical advice or treatment. Consult your physician and dietitian regarding your specific diagnosis, treatment, diet and health questions.